Sacramento play songs as if they were combing a wet dog. They can't sing. They can't dance. Don't miss them...
Listen to Sacramento
Art Direction
Graphic Design
Illustration
Waiting for the Mascota
For many years and almost as twin paths, I've been spending a lot of my time and energy designing for music while playing drums. My kid's dream was to design album covers, when I was too shy to think I could ever make it to a stage.
Later in my teens, I spent countless hours in record shops, meticously studying albums until I could buy 'the one' per month I could afford -
pre-internet years
-. One day I put all my drawings into a big folder, went to a gig and started to show them around. That is how I got my first real album cover and basically everything started from there.
.
.
Sacramento was the last band I played with and again, another playground for the creativity of everyone involved. A primitive acoustic lo-fi trio singing through megaphones and playing drumkits from discarded grocery boxes.
For all the design work I kept the same spirit, pushing limitations and involving very manual processes; a lot of handwriting, silkscreening, collage and posters on glue. We made two albums and countless graphics.
We even made a European tour of just one date.
"Waiting for the Mascota is about hanging on a swing that is going to fall apart. Building teepees in the desert out of Italian pasta. There, the Lord running the marathon, the summer spits in your face..."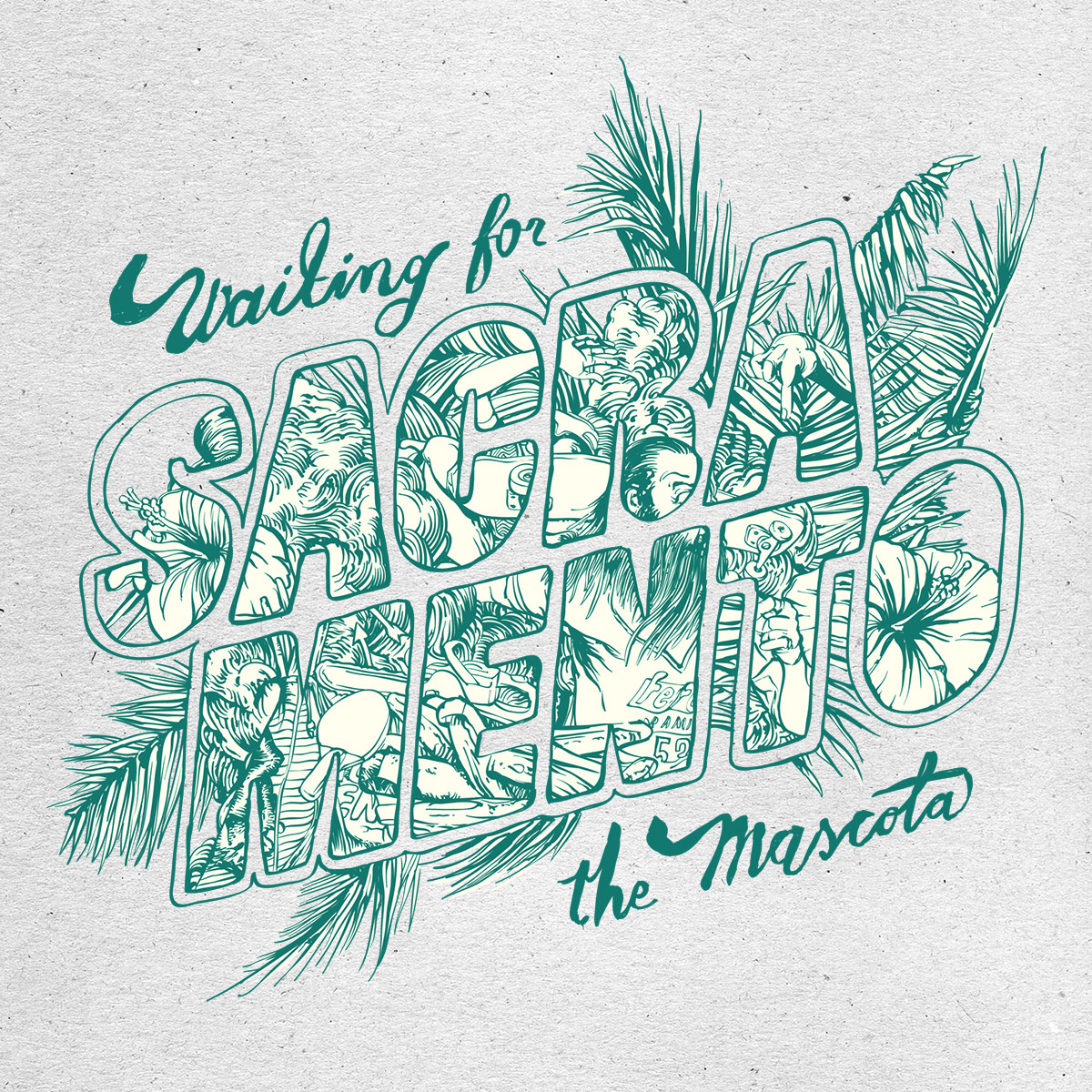 Waiting for the Mascota 10" LP
2010, Psicofonias Paganas
Fast Gallery Poster No.1
March 9th, 2008



Our first gig was going to be held in an old furniture store, recently dismantled by some friends that turned into a two week art gallery. During the previous three nights of the show, we hung posters in walls and lampposts around the place. This was the beginning of a series of posters that included detailed and subjective daily narratives, (besides the classic place-time-price info) as printed updates translated from internet.

Fast Gallery Poster No.2
March 10th, 2008
Fast Gallery Poster No.3
March 11th, 2008
Sacramento + Wild Honey
Dec 20th, 2008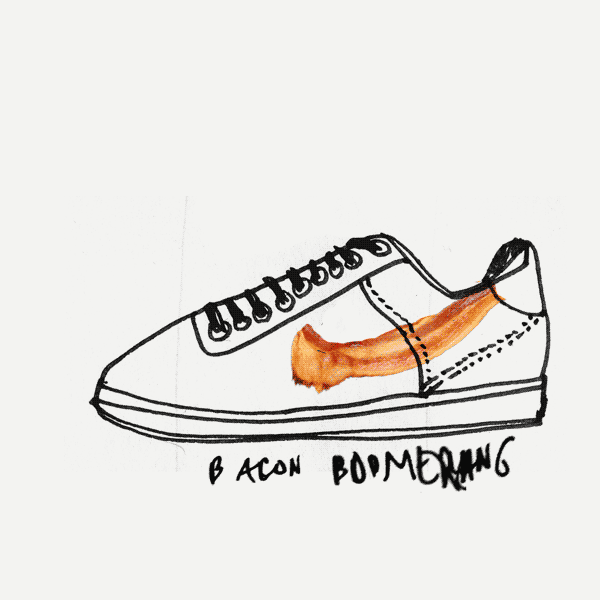 Bacon Boomerang LP

2011 Self Released