A fruitful collaboration with the Spanish based fashion house; a creative ecosystem awarded with a National Fashion Design Award.
Brand Identity
Graphic Design

Davidelfin is a fashion house built around the creative universe of David Delfin and his connections with other figures of art. Once surrounded by controversy, within the years he established a solid body of work that culminated with a National Fashion Design Award.
But this creative direction also included a whole ecosystem working in and around the brand, pushing it forward in many directions, including art direction, photography, film production and architecture.
Within almost three years, we developed a close collaboration that lasted four collections, capsules and dozens and dozens of pieces, covering the whole creative spectrum.

An intense and creative period of collaborative work from laying down the identity foundations of the brand, to art direction, graphic and textile design, printed and digital communication, film, runway, fairs and stores...


Siempre Alerta, Bimba y David.
Assignment
and challenge



Davidelfin as a firm was about to face their very first stages of its expansion as a brand. Previously moved by intuition and artistic impulses, now diving into a very particular and complex industry.

In order to confront the challenge, they asked me to conceive and help them to position themselves as a brand, as well as to support the increasing demand of graphic services. Internally and externally.

The main challenge on this long collaborative cluster of projects was how to integrate a very personal view within groupal guidelines, without compromising quality nor creativity.

Approach
and execution
From an early stage we decided to articulate the whole brand identity around this recognizable iconography David had developed. I did an extensive process of research, edit and translation of elements into general guidelines for all types of applications.

These include a new graphic system, where the main identity coexists with a specific one associated with each collection. This way, the brand could reinvent itself every fashion season (SS / FW).

The result was transversally applied all through multiple channels and formats; runway shows and stores, communication, collaborative ventures and textil production... In close collaboration with David and satellite studios: AKA Estudio and XX4 Producciones.




Identity
Identity is developed around a very particular calligraphy -with a thick marker and left opposing writing hand-, translated into an alphabet for logos and decorative texts. Its playful lettering was usually hard to place or looked unbalanced within other elements, so

I resolved it by framing it or adding a secondary typography as baseline. Other versions in pencil and numerals were also created along with a set of symbol that combines general identity with specific collections and editions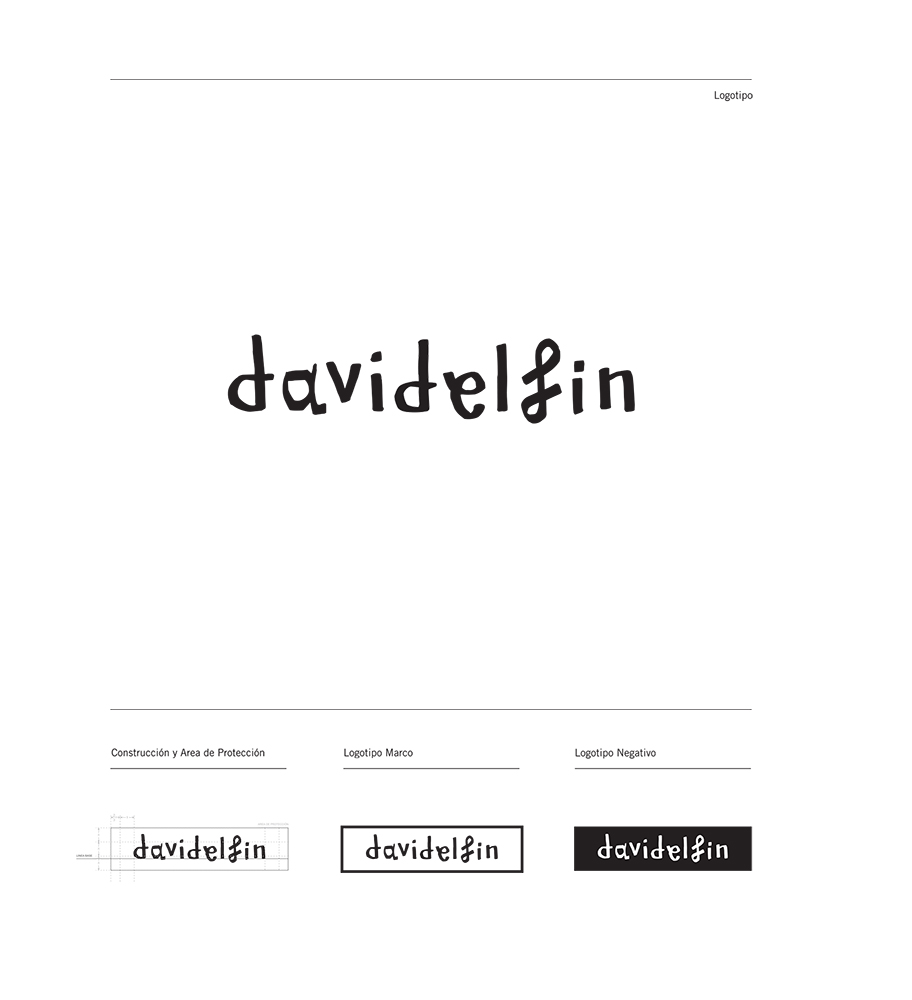 SS 2006
Los Mortales
IN
GIRUM
IMUS
NOCTE
ET
CONSUMIMUR
IGNI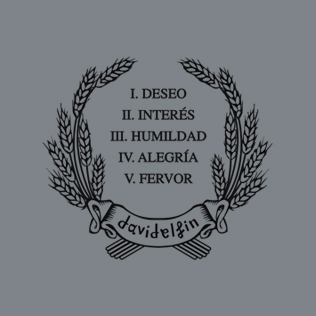 "Estamos trabajando para crear una ideología que nos una y nos libere. Marcamos límites y tenemos vida. Amor, cuidado, protección. Podemos hacerlo posible"
FW 2006/07
Pater
Parade at the Dynamo Factory
1928 Aleksandr Ródchenko
SS 2007
Dafo
FW 2007/08
Déménagement
Photography by Davidelfin, AKA Estudio,
Gorka Postigo y Guillermo Uña.