A second album that goes from bedroom recordings to Stereolab Tim Gane's studio in Berlin for a big pop explosion.
Listen to Big Flash
Art Direction
Graphic Design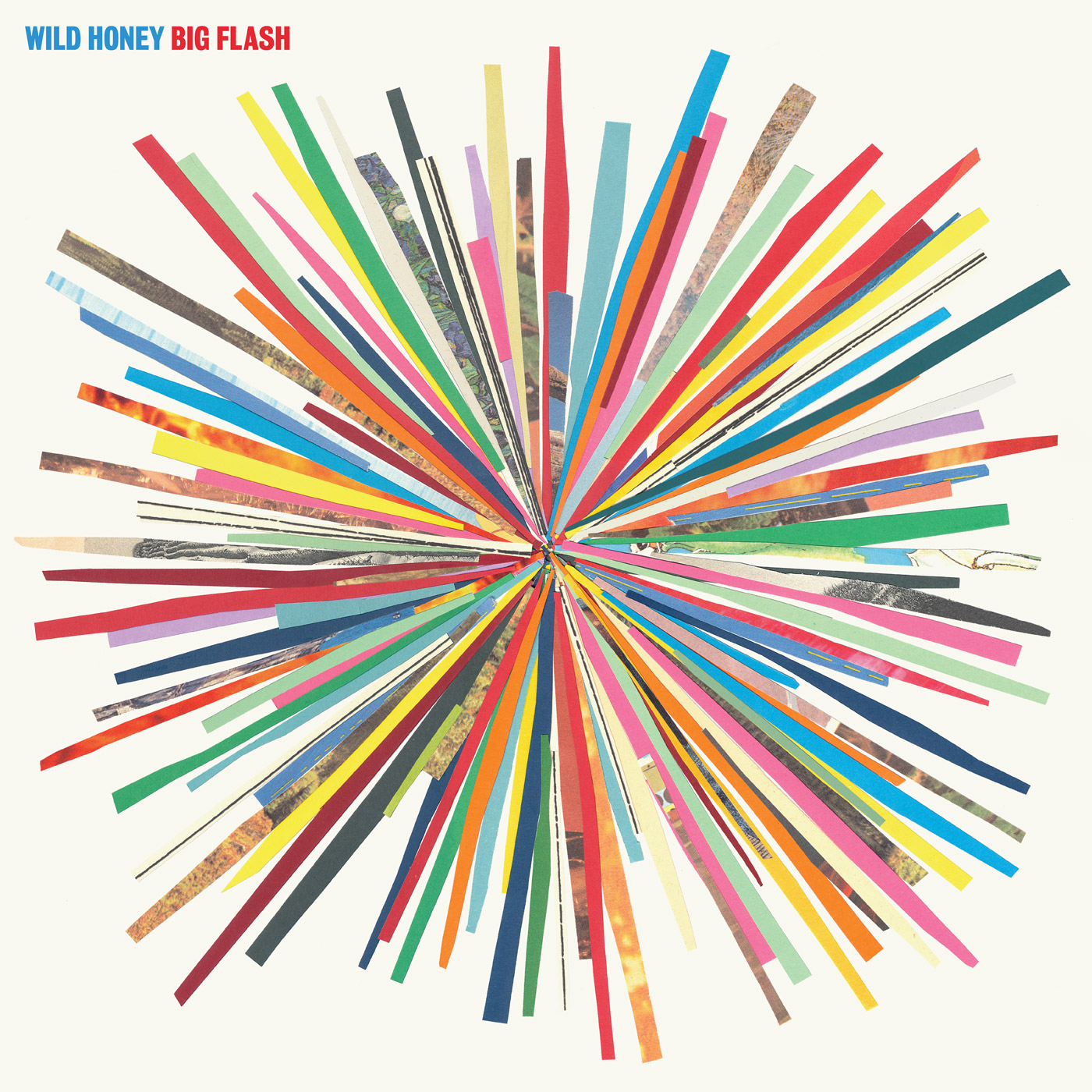 For his second album, Wild Honey step out of his bedroom and travelled all the way to the studio of Stereolab's Tim Gane in Berlin. From superfan to mentoree, both worked together in an enlightening process where he learned nuanced tricks of production and studio kit knowledge.
After quite some great reviews from the first album and a couple years settling down the project,
Big Flash
was a new move for Wild Honey. You still have pure and beautifully arranged pop songs, but the process of playing and recording music has travelled little further. There is a band behind to play the shows and there are other hands recording the songs.
Guillermo at Sound-magic Studios (Berlin)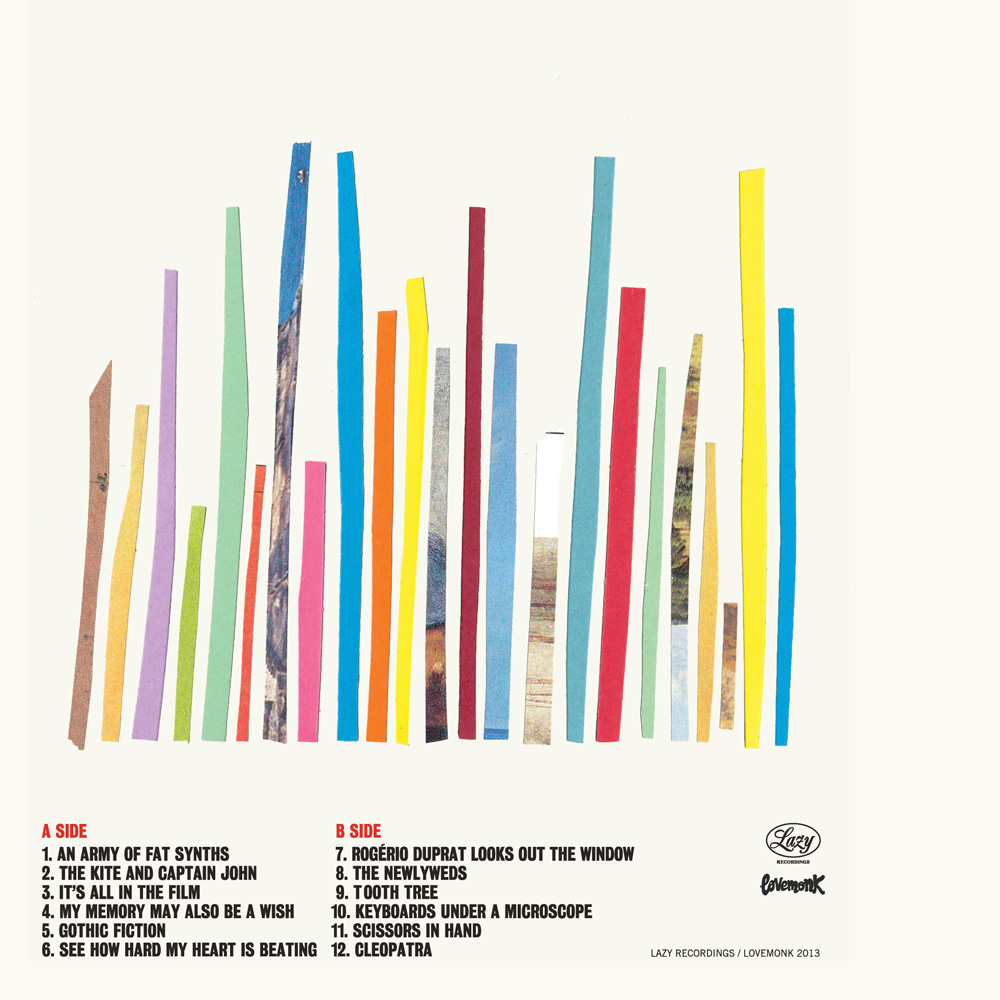 Music is shared now more openly and this revitalized energy is translated in the cover, in the way of a colorful big bang. For a such a simple illustration, I decided to mantain the collage technique -vague links with the previous album- but in a less narative way. A couple of hundred color bars are displayed throughout the whole album. From a radial explosion to an organized horizontal composition. An irregular color chart.




Untitled Film Still 96
2015, Videoclip
"Most of the decisions I take are from a fan's point of view, rather than based on technical aspects"

Wild Honey
An Army of Fat Remixes
2014
Three remixes from the album are silver packed in a new 12" EP, which design took a narrative sequel from
Big Flash
. After the original cosmic explosion, a collection of matter floats now in space, formally arranged from round to sharp. An hypnotic bliss full of drum machines and echoing distant vocals reworked by
Emperor Machine
,
Al-X Rocks
and
Miguelito Superstar
. Twice as long as the original. Twice as dreamy.
Listen to An Army of Fat Synths





Two asteroids colliding
Don Davis / University of Florida